01 Our Story
In The Beginning
In 2015, one woman's determination to overcome a series of hurdles that took her from struggle to strength, giving birth to a brand new female focused company – one that would, at its heart, combine style, comfort, and sustainable design with a tribute to the past, and a celebration of the future.

In 2015 Czarina, originally from India, found herself suddenly single and living in Australia, after ending her relationship of 10 years to a man with wandering eyes. She had two children to provide for and found herself facing a number of other hurdles that seemed impossible to overcome. Instead of returning home Czarina met those challenges head on and, with a combination of hard work and determination, used her situation to propel her towards a greater purpose.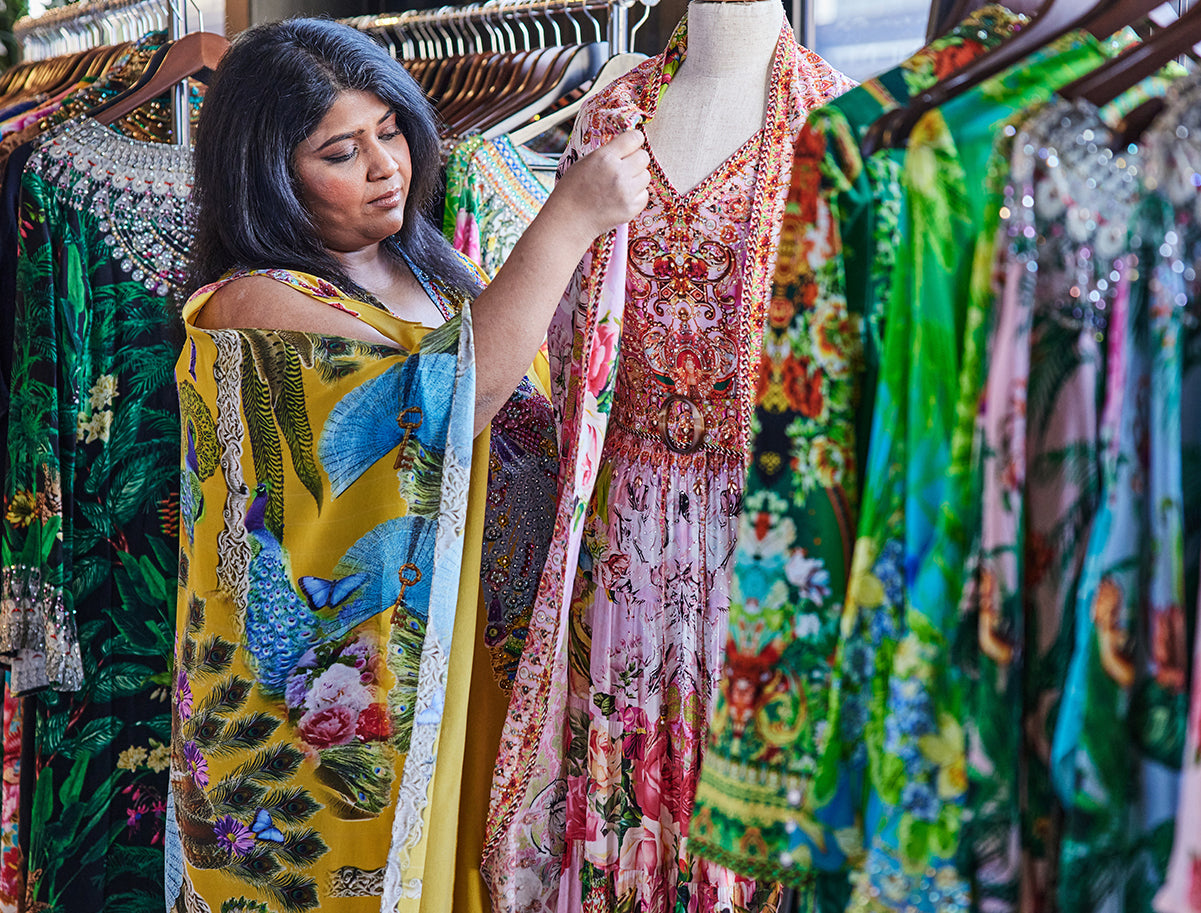 Working long hours and days, whilst managing production for other already established brands, Czarina focused her attention, outside of her 9-5, on creating a company with values that were aligned with her own. With the vision of incorporating her own Indian heritage with a western aesthetic she created her first collection of Kaftan's by way of India and brand Czarina was born.

Within 2 years, her project of passion became her full time gig, and her life her own again.
From Design to Print

At the heart of the design process is a meticulous passion for colour, detail and fine finishings. Every craftsman and technician involved in the process has an extensive background in both traditional and modern design work, and it's with this accumulations of talents that the Czarina design process comes together.

Drawing inspiration from travels abroad, style icons and the magical moments of everyday life these create fuel for the eponymous Czarina print work. A labour of love, the print design process begins with detailed hand sketching and colour sampling, whilst the other half of the design team work on handcraft application of ornate toiles.

Watercolour and acrylic hand painting of prints come to life on canvas before they are translated into digital form. Once the fabric has been printed, hand applied embellishments of crystals and sequins are artfully sewn on by hand.

The Journey to Sustainability

At Czarina our other focus is on the earth and the beautiful tools that it gives us to create ethical pieces of quality that don't hurt, or leave a negative impact, on our world.

Our production process is moving towards using almost entirely all vegan silk to ensure that we do our part in protecting silk worms everywhere in the creation of our pieces; and that you feel, that by wearing Czarina, you're doing your little part in keeping the world safe from harm.

Our swimwear in particular is 100% sustainably made using recycled materials sourced from the ocean and processed into a nylon fabric in order to create sustainable materials for us to work with, and for you to swim in.

The Fabric

The feeling when you wear Czarina goes hand in hand with our unwavering determination to find you the highest quality materials that offer artisanal elegance, comfort, style and durability, whilst leaving minimal impact to the planet. We are committed to creating from the most sustainable fibres we can source whilst staying true to the premium quality, buttery-soft fabrics our customers have come to expect and love.

We use a selection of fabrics across our collections, which are as follows:

Bemberg Silk

Bemberg Silk is an incredibly comfortable and luxurious fabric to wear, rapidly absorbing and releasing moisture with a clever ability to release the natural sweating process of the body. This means your Bemberg Silk dress won't cling to your body or make you sweat when in high temperatures. Thus making it a great choice to keep you cool throughout the hot summers.

The sophisticated, natural texture of this material, which is derived from natural sources combined alongside our luxurious silk is very durable, making it an outstanding choice of fabric to be dyed, digitally printed, undergo fibrillation and dry cleaning.

The excellent moisture absorbing and release properties of the Bemberg can assist in mainting a comfortable humidity level from within the clothing, thus making the material highly anti-static, alleviating problems such as uncomfortable clinging and dust adhesion.

Vegan Silk

For thousands of years, silk has been associated with luxury. From emperor's robes to concubine's scarves, the fabric represented wealth, refinement, and sensuality. Of course, this is all true today, too, but silk can be bad news for animals, and with our path towards a more sustainable production process we have decided to phase out the use of silk.

Most people know that the refined textile is the outcome of the silkworm spinning a fibroin protein into a cocoon, which can be comprised of up to a hundred metres of silk thread. To emerge from its cocoon, the silkworm secretes a fluid which burns a hole through the strands. But since this damages and breaks the fibre, farmers habitually boil the silkworm alive to save the silk. Finding this to be cruel, our next collections will be made with 100% vegan silk.

100% Recycled Nylon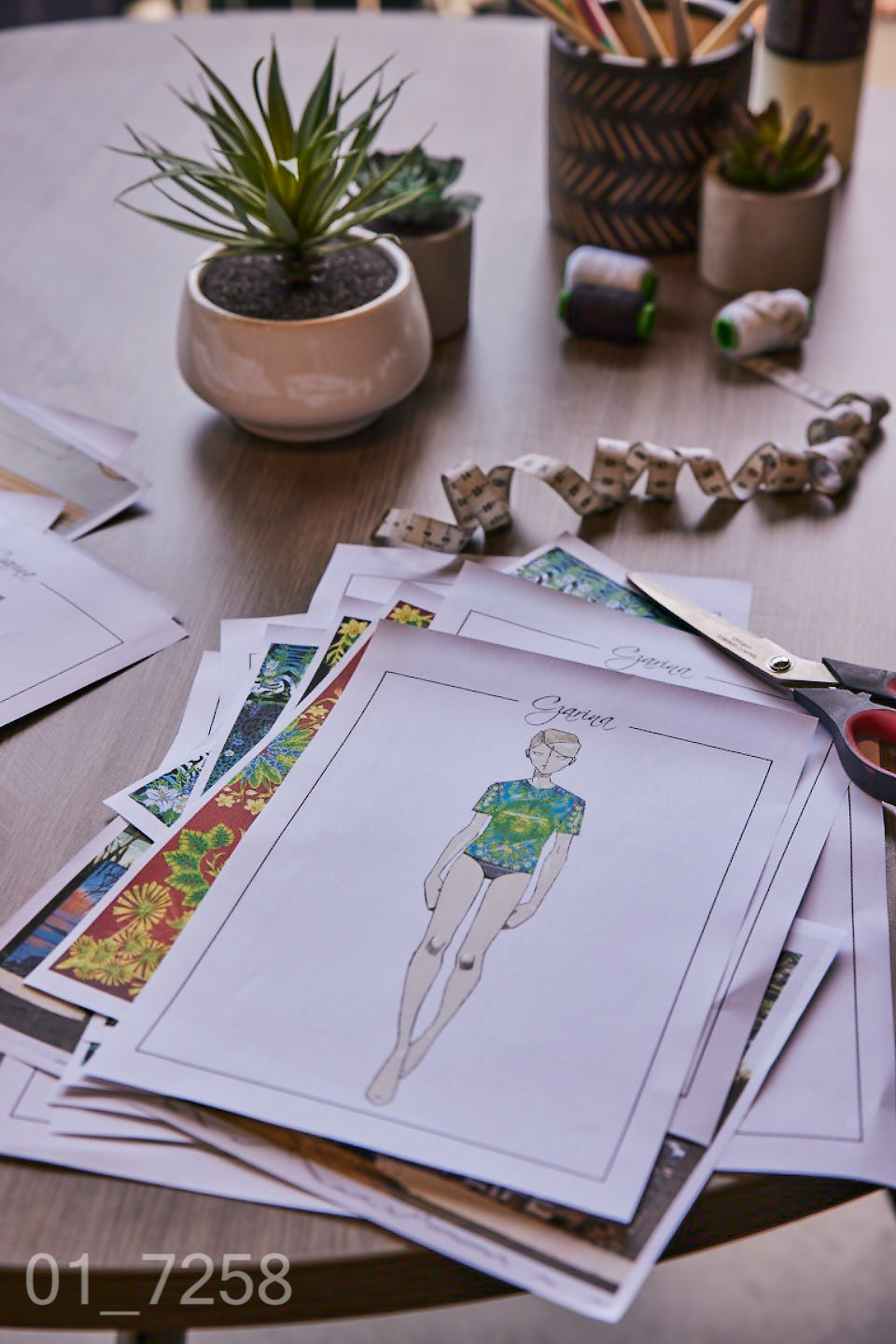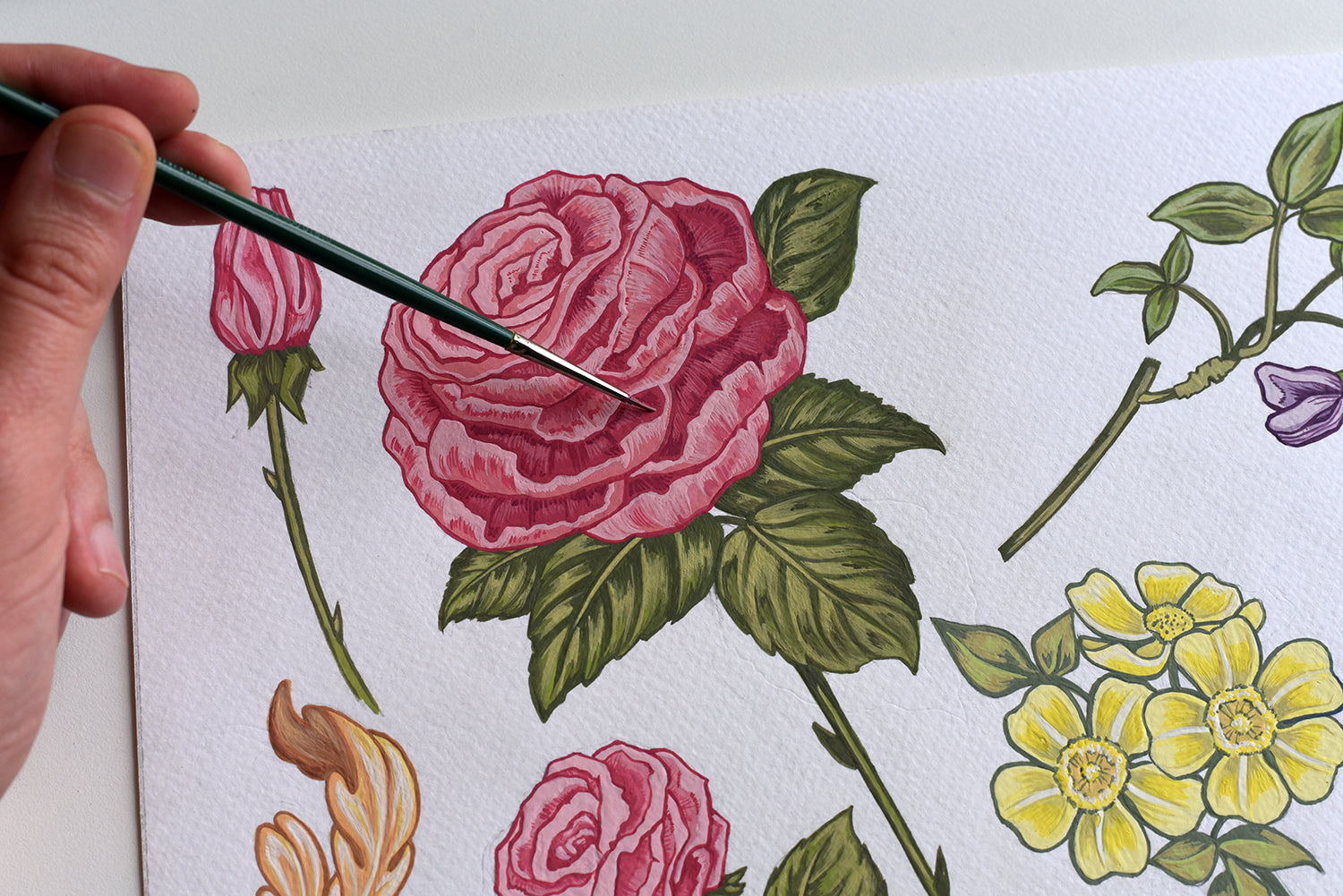 03 Our Values
The Heart of the Company
Czarina is comfort, style, and a modern take on heritage all rolled into beautifully designed, sustainably created, and ethically produced pieces for women of any age and shape.

At Czarina our focus is on the heart of the company. We love what we do, are proud of what we design and create, and put our heart and soul into our brand so that our wearers feel confident, sexy, feminine, and comfortable when wearing our kaftans and other pieces.

The heart of our company begins with the people with whom we work. Our initial mission was to produce as sustainably as possible, in factories where we could control the quality of work life for those that chose to share in our mission.

Our pieces are manufactured solely in our own factory located in India, where the people that work for us are treated with fairness, equality, and respect and are paid in fair wage.